Our story
We are a company
with a startup soul.
INNOVATION is
a key strategic pillar.
We are Cibra, a company that has been growing for almost 30 years together with Brazilian agriculture. We have as partners Omimex, a highly capitalized American group, and the British Anglo American, one of the largest mining companies in the world.
Cibra grows at a fast pace, above the industry average. We are one of the largest and most innovative fertilizer companies in Brazil, with operations in the production, import and distribution of fertilizers.
2012
Ominex acquires Cibrafértil. A new chapter with a new direction.
2015
Acquisition of Agriter and start of expansion with 5 new units.
2016
Acquisition and start of operations in Luís Eduardo Magalhães-BA.
2017
Cibrafértil is renamed Cibra.
2018
Partnership with Anglo American for POLY4 fertilizer.
2020
We launched CibraStore, the 1st fertilizer e-commerce in Brasil.
2022
We launched CibraCoin, the 1st crypto asset linked to fertilizers.
2023
New greenfield unit at Sinop.
Partnership with U.S Borax to distribute Granubor.
2019 - 2023
We are certified by GPTW for five consecutive years
2023
17th place – Best Agribusiness Company to Work for by GPTW 2023 ranking
2023
4th place – Best Company to Work for in Bahia by GPTW 2023 ranking
2023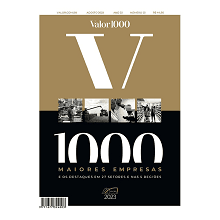 156th place – Largest private corporation in Brazil
5th place – Largest private corporation in Bahia
14th place – Largest private corporation in the Northeast
2023
1st place – Innovative Company Award by Viasoft with the support of the Government of Paraná
2022 - 2023
37th place – Top 100 in Brazilian Agribusiness on the Forbes Agro100 list
2023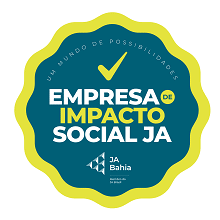 Social Enterprise Seal – Alliance for Entrepreneurship by JA Bahia (Junior Achievement Bahia)
2022
24th place – Best Company to Work for in the Industry by GPTW 2022 ranking
2022
5th place  – Best in Agribusiness in the Fertilizers category by Globo Rural Magazine
Governance and Corporate Culture
Purpose
Fertilize partnerships to nurture and transform lives.
Vision
We will be a company ahead of its time. Leaders in the agribusiness transformation. The most desired and admired in Brazil. Working with pride and genuinely practicing our values, we continue to grow sustainably. With the customer at the center of our journey, we have agile management and generate a positive impact for society and the planet.
Mission
By the hands of reliable, courteous professionals who are proud to work at Cibra, our mission is to provide high quality products in an agile and flexible way, meeting the expectations of agricultural producers who run the agribusiness in Brazil.
Our Value Proposition
Values
Simplicity
Courage
Transparency
Sense of Ownership
Collaboration
Respect
Agility
Flexibility
Innovation
Customer obsession
Environmental and Social Responsibility
Governance
For Cibra there is no other way than acting with ethics and transparency throughout its value chain. Respecting our customers, employees, communities and our country.
Cibra is continuously working in the environmental, social and governance areas, aware of our responsibility and impact on the planet.
Our Innovative Spirit
Our People are restless
and connected to the future.
We were the first fertilizer company to have an e-commerce (CibraStore, in 2020), we have a virtual assistant (Cibele, 2021) and again we were pioneers by launching the first crypto-asset linked to fertilizers in the world (CibraCoin, in 2022) .
Our people are obsessed with serving our customers bringing new possibilities at all times. All this to deliver, convenience, flexibility and agility in service.
Our people do it for you
We are a company
driven by people.
For us, the Employee Experience is taken seriously. Since 2019, we are certified as "A Great Place To Work", which rewards the best companies to work for. Our People are focused on making a difference and positively transform lives.
Our team cares about each grain harvested. We work with strict quality control, committed to delivering the best customer experience. Always bringing innovative solutions and technologies to the field.
Where we are
A company with national presence. 13 units and professionals working from anywhere.
We work with production, import, formulation and distribution operations of fertilizers in the main agro-producing states.
Since 2021, the corporate and commercial teams definetely Work From Anywhere (remote work, without a physical headquarters).